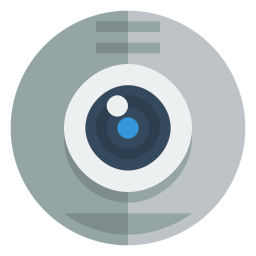 Testing a video broadcasting from a webcam from a browser or a mobile device
We test video broadcast from a browser with the connected web camera. Then we publish this video stream to other browsers.
We use the Demo / Streaming Min demo interface at https://wcs5-eu.flashphoner.com:8888
Broadcasting of a WebRTC video stream from the Chrome browser and playing it on the same page
Open Streaming Min and establish connection to the server, then send a test video stream from the test2 web camera. The video captured from the camera is displayed in the upper left block. This video is transferred to the server.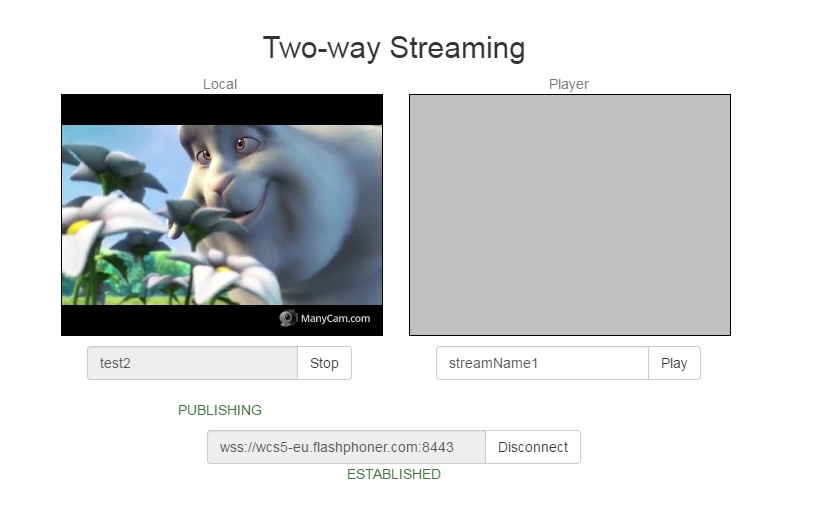 Now, we enter the name of the stream and play it on the same page. Therefore, we have sent a video stream to the server, connected to it and played it. Let's try the same with another browser.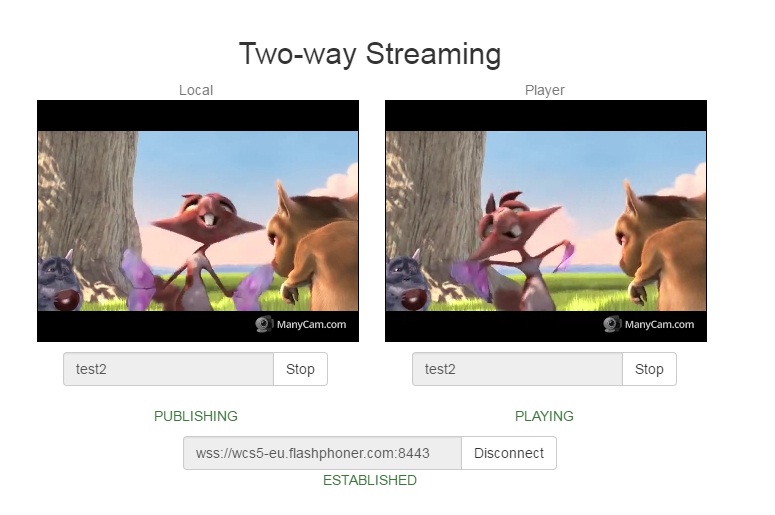 Playing the video stream in other browsers
We open the same page in Internet Explorer and make sure the stream is playing ok. Then, after establishing the connection we enter the name of the stream to the Play field and click Start. The result is similar to what we have got in the Chrome browser. The only difference – we do not see the camera capturing window, because we do not use the camera here.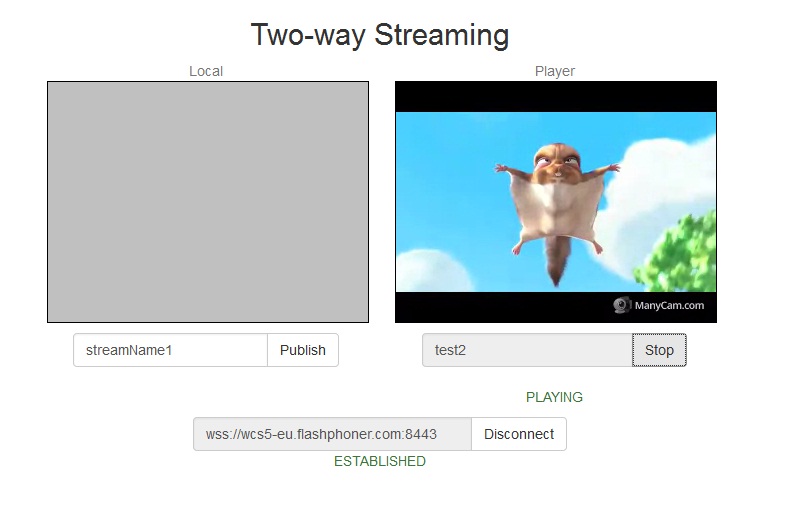 Testing in the iOS Safari browser using the Websocket technology
To play the video stream in iOS Safari, we use the Websockets technology. This allows us to deliver and play the stream captured from the web camera with minimum latency achievable for this browser. The screenshot is made on iPhone 6 running under iOS 9.2. For testing purposes we used the Demo / WS Player Min demo page.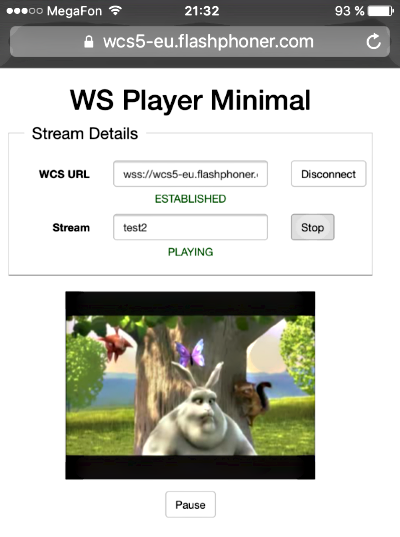 To learn how to embed browser broadcasts to your own website or project, please take a look at the Embedding section.
Live video of broadcasting from web camera in the Chrome browser
Download Web Call Server 5
System requirements: Linux x86_64, 1 core CPU, 1 Gb RAM, Java
Installation:
wget https://flashphoner.com/download-wcs5-server.tar.gz
Unpack and install using 'install.sh'
Launch server using command 'service webcallserver start'
Open the web interface https://host:8888 and activate your license
If you are using Amazon EC2, you don't need to download anything.
Web Call Server 5 - Trial
The 30-days license is provided once for a person or organization. Please use your corporate email.