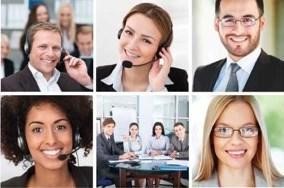 Testing WebRTC conference
Let's test a video conference with three participants in the Google Chrome browser. On this page we show how to use our demo server to create and test a web conference.
Testing a 3-person video conference in Chrome
For the test, we use our demo example 'Conference' available at https://wcs5-eu.flashphoner.com
Open the page and click the 'Connect' button to establish connection to the server. Please note, that we need the following two parameters for that:
Room – the name of the room
Nickname – the user name
Therefore, we can create as many virtual rooms with unique names as we need: room1, room2, and so on.
The user name will be displayed under the video frame during playback.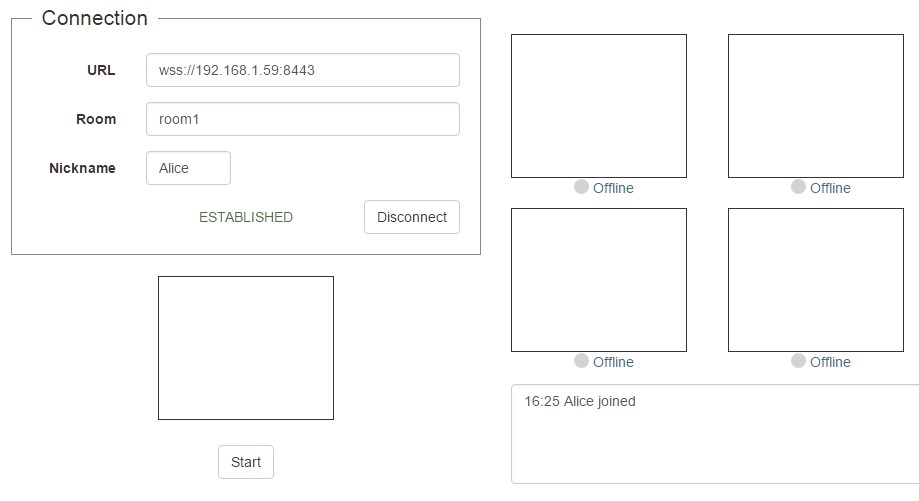 As a result, you have successfully established connection to the server and joined room1 as Alice. Then, you need to send a video stream to the server by clicking the 'Start' button. If the transmission of the stream is successful, the status under the 'Start' button changes to 'PUBLISHING'.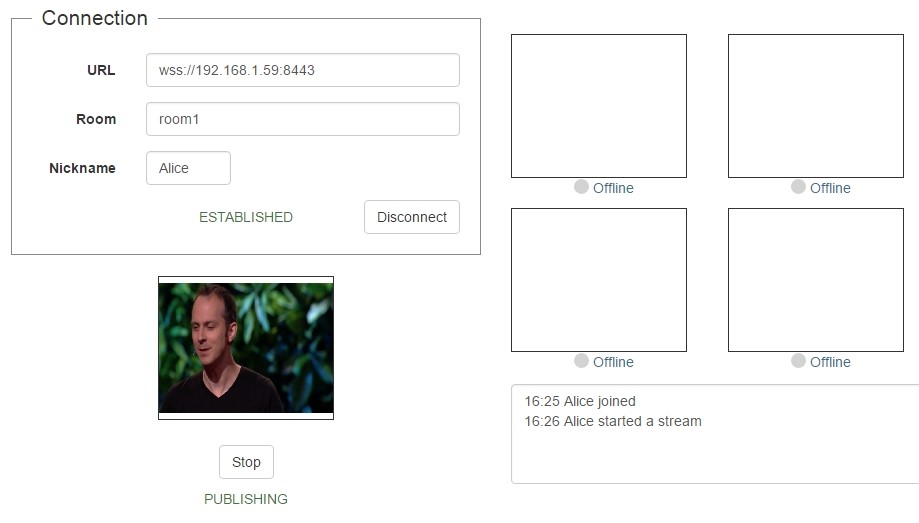 If the webcam is OK, your video stream is transmitted to the server and becomes available for all other participants who established connection to the same room as you.
The same way we can connect Bob and Alex to our conference. The text block at the right logs all events in the room.
When a participant leaves, his or her video disappears from the conference and the status changes to Offline. To leave the conference, simply click Disconnect or close the browser tab where the conference is opened.
The present implementation supports up to six people and can be extended further for an arbitrary number of connected participants.
To embed a web video conference to your own project, please read the Embedding section.
Download Web Call Server 5
System requirements: Linux x86_64, 1 core CPU, 1 Gb RAM, Java
Installation:
wget https://flashphoner.com/download-wcs5-server.tar.gz
Unpack and install using 'install.sh'
Launch server using command 'service webcallserver start'
Open the web interface https://host:8888 and activate your license
If you are using Amazon EC2, you don't need to download anything.
Web Call Server 5 - Trial
The 30-days license is provided once for a person or organization. Please use your corporate email.