Testing RTSP-HTML5 player
To test player you will need an RTSP camera or a streaming server delivering RTSP stream. Find out RTSP-address of your IP cam. It should look like rtsp://host:554/live.sdp
For testing please use samples Player or 2 Players located on our demo server.
Testing Player in browsers
Here we check the player in Google Chrome (demo sample Player). The player accepts two parameters: WCS address and RTSP address of IP camera. The same way you can play RTSP streams in browsers Firefox and Internet Explorer. If you are testing in IE or Mac Safari, make sure you have installed latest version of Flash Player and it is enabled in the browser settings.
Testing Player in iOS Safari browser for iPhone and iPad
Websocket streaming technology is used for iPhone and iPad devices. It works in iOS Safari browser. You can see how player works in iPhone 6 on the screenshot below.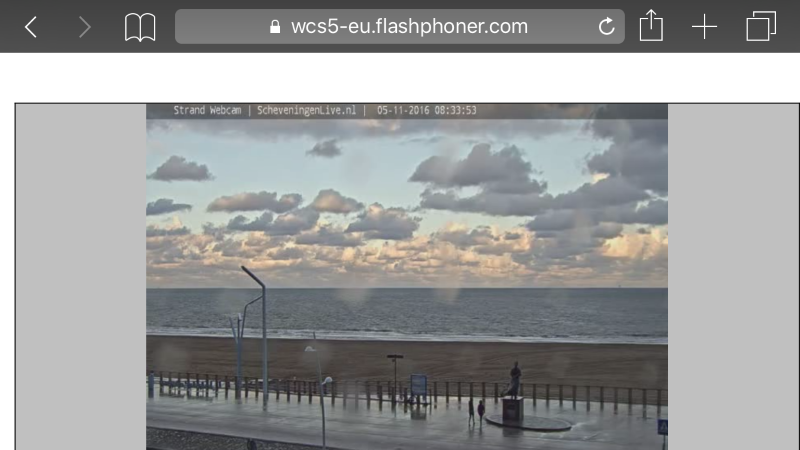 Testing 2 Players in browsers
You can place two or more players on one HTML page. Each player will play assigned RTSP stream (demo sample 2 Players). The same test is available for browsers Chrome, Firefox, IE, Mac Safari.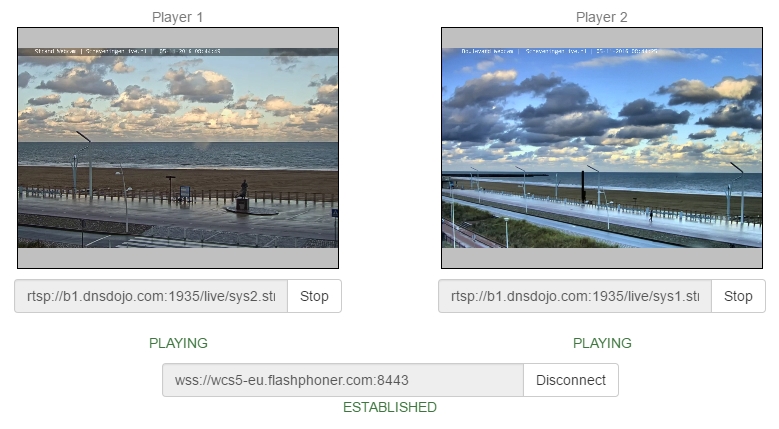 Testing Player in the mobile app
for Android
Here we don't use a web browser. The Player works in a mobile application for Android which can be installed from Google Play or manually installing .apk file. The mobile app is developed based on the Android SDK.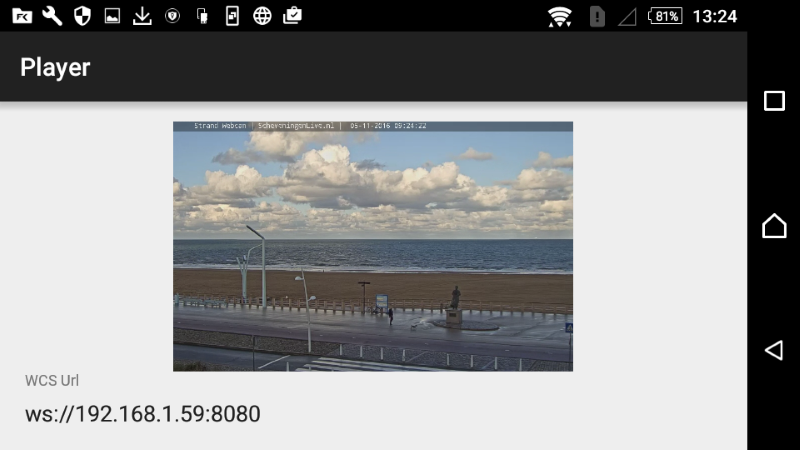 RTSP source requirements
WCS-server uses TCP protocol for video relay (interleave mode) from an IP camera by default. Make sure your cam supports such mode.
Before testing make sure your camera supports H.264 video codec and AAC or G.711 audio codec if you test with audio. You can check codecs with VLC player.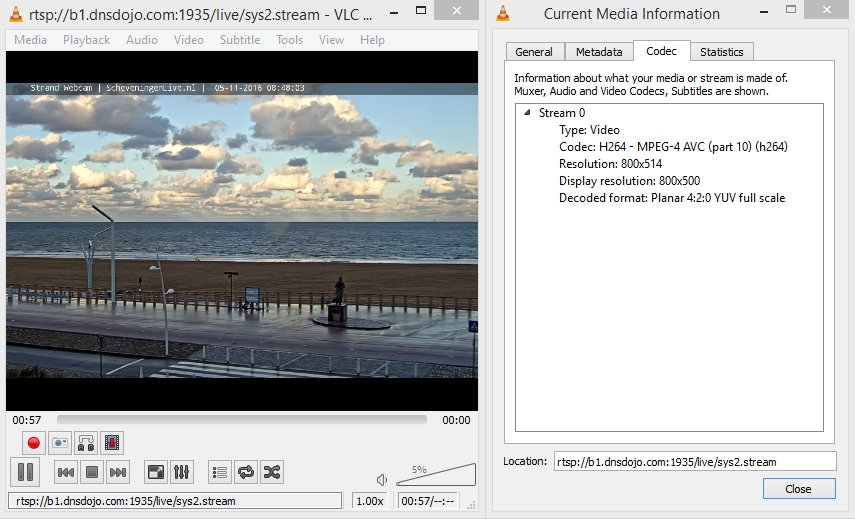 To embed the player into your web page or web project please refer to the Embedding page
Related articles
iOS Safari 11 now supports WebRTC
Embedding a WebRTC player for live broadcasts to a website
7 ways to stream RTSP on the page
Browser-based WebRTC stream from RTSP IP camera with low latency