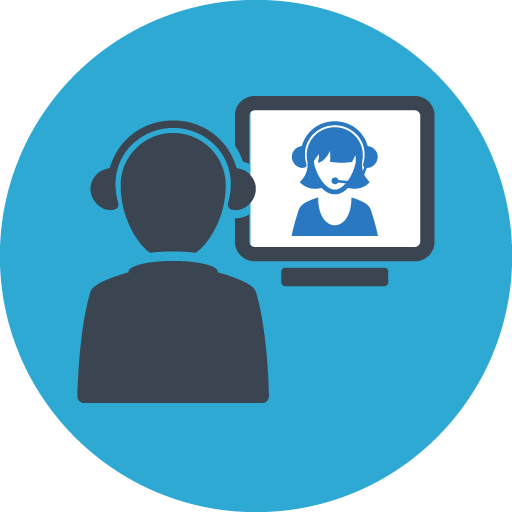 Video chat in a browser
Web Call Server allows embedding a video chat in your own project. This video chat will work on most of contemporary browsers without installing any third-party software as well as on the majority of mobile devices.
A video chat involves two users: a caller and a callee. The first one initiates the connectionб while the other one answers the incoming call.
Specifications
Platforms

Chrome
Firefox
Opera
IE
Edge
Android SDK
iOS SDK

Technologies

WebRTC
Flash, RTMP, RTMFP

Codecs

Features

Video conferencing
Text messaging
Video chat operation flowchart
Each of video chat participants establishes connection with the server from the browser. After the connection is established, users can get in touch using video from their web cameras and microphones.
Step by step browser video chat operation
The first user initiates a call to the second user.
The second user receives a notification about the incoming call.
The second user answers the incoming call.
The first user receives a notification status that the callee has answered the call.
Audio and video connection is established between the users based on WebRTC or Flash technology depending on the browser.
Example of a simple video chat with Google Chrome on one side and Mozilla Firefox on the other side
In this example we use two virtual cameras, one in Chrome and the other in Firefox. As a result, we establish duplex video connection. The first screenshot displays the Google Chrome browser, the second one – the Firefox browser.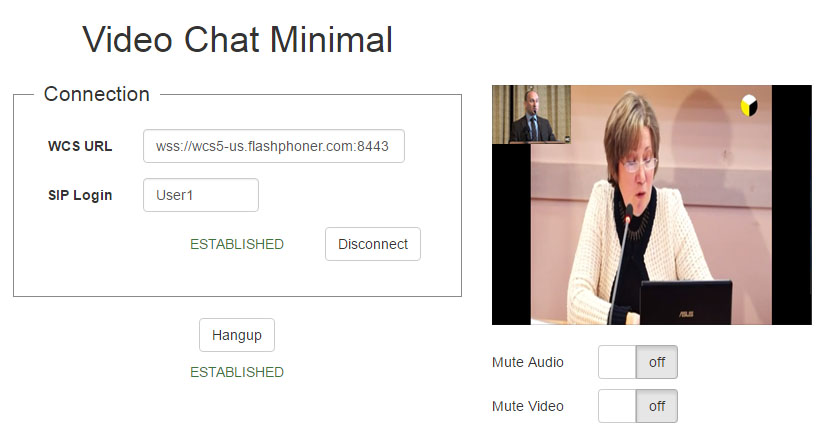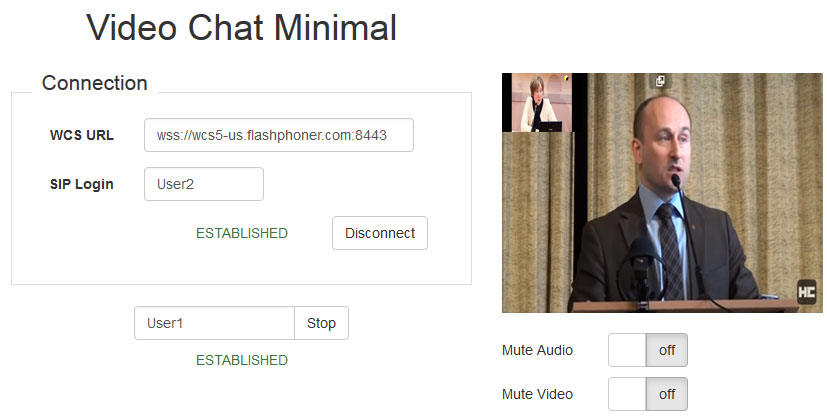 You can learn more about the demo interface of video stream broadcasting in the Testing section.
Download Web Call Server 5
System requirements: Linux x86_64, 1 core CPU, 1 Gb RAM, Java
Installation:
wget https://flashphoner.com/download-wcs5-server.tar.gz
Unpack and install using 'install.sh'
Launch server using command 'service webcallserver start'
Open the web interface https://host:8888 and activate your license
If you are using Amazon EC2, you don't need to download anything.
Web Call Server 5 - Trial
The 30-days license is provided once for a person or organization. Please use your corporate email.