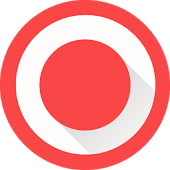 Recording video streams directly from a browser
The browser sends a video stream from the webcam to the server. The server records the video to an mp4 or webM file depending on the browser used.
Web Call Server is a streaming video mediaserver that receives video streams from browsers and mobile devices, then records or broadcasts them. On the browser side we have a simple HTML page with a set of scripts.
When the stream stops and the file is recorded, it can be downloaded and processed in any way.
Specification
Stream recording platforms

Chrome
Firefox
Safari, Mac OS
IE
Edge
Opera
Android Chrome
Android Firefox
iOS SDK
Android SDK

Technologies

Protocols

Formats

WebM
mp4
VP8
Vorbis
H.264
Speex
G.711

Codecs

VP8
Vorbis
H.264
Speex
G.711
Recording features
Broadcasting of a video stream from a browser or mobile app and recording the video file on the server
The following recording formats and codecs are supported: WebM (codecs VP8 and Vorbis) и mp4 (codecs H.264 and G.711)
The recorded file is available for further processing: archiving, downloading, moving, encoding, etc.
Support of WebRTC and Flash technologies which works in browsers Chrome, Firefox, Opera, IE, Edge, etc.
Recording of a video stream from the browser
The browser establishes connection to Web Call Server and sends a video stream using the built-in WebRTC technology or Flash Player (for IE, Edge or Safari). The server records and saves the video as WebM or mp4 files. The output format depends on the browser used.

Video stream recording step by step
The browser establishes connection to the server and starts publishing the video stream with recording on (the publishStream JavaScript API method). Web Call Server receives the traffic and records it to a file.
The browser stops publishing the stream (the unpublishStream JavaScript API method) and recording stops on the server. The file is saved on the server and is available for download or further processing.
Video stream recording example
in Google Chrome browser
The web interface is connected to the WCS server and a WebRTC video stream is sent to the server. After publishing the stream, the recorded WebM file is available for download with a link.
The file can be downloaded and played in some media player, for example, VLC.
The same way recording is performed in Internet Explorer or Edge browsers. In this case the output file is in the mp4 format.
You can find the detail description in the Testing section.
Download Web Call Server 5
System requirements: Linux x86_64, 1 core CPU, 1 Gb RAM, Java
Installation:
wget https://flashphoner.com/download-wcs5-server.tar.gz
Unpack and install using 'install.sh'
Launch server using command 'service webcallserver start'
Open the web interface https://host:8888 and activate your license
If you are using Amazon EC2, you don't need to download anything.
Web Call Server 5 - Trial
The 30-days license is provided once for a person or organization. Please use your corporate email.