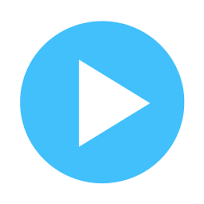 RTSP HTML5 web player
Embed player into a web page, copying few rows of code
The RTSP player works via our demo server WCS. The server is necessary to adapt RTSP streams for playback in browsers.
Quick start
Enter RTSP url to the "Stream" field and press button "Test Now". You can also disable playback technology or change priority if it is necessary.
To embed the same player into your custom web page, press "Copy to clipboard" and paste code into your web page HTML.
Supported format: RTSP / H.264 + AAC.
Our existing WCS demo server is for evaluation purposes only. It can be restarted by our staff, updated or turned off any time. Please use your own WCS server for production use. You can download and install WCS5 on your Linux server, or launch WCS5 on Amazon EC2. You can test our WCS standalone demo server.
You can customize player design or create your own player from scratch using JavaScript API and Player example, that is a part of Web SDK.
Download Web Call Server 5
System requirements: Linux x86_64, 1 core CPU, 1 Gb RAM, Java
Installation:
wget https://flashphoner.com/download-wcs5-server.tar.gz
Unpack and install using 'install.sh'
Launch server using command 'service webcallserver start'
Open the web interface https://host:8888 and activate your license
If you are using Amazon EC2, you don't need to download anything.
Web Call Server 5 - Trial
The 30-days license is provided once for a person or organization. Please use your corporate email.