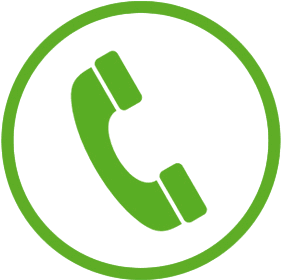 Testing of a browser web phone with SIP devices and mobile GSM
We test voice calls from the browser to the mobile GSM phone and a video call to the SIP device. We use the demo server available at https://wcs5-us.flashphoner.com:8888, the Demo / Phone section
Testing of a browser call to the mobile GSM phone
For testing we need a SIP-account of the provider that allows access to GSM network. For the purpose of this test we used the freecall.com.provider.
To authorize at the SIP gateway we need 5 parameters :
Login
Authorization name
Password
SIP-domain
SIP-proxy
SIP-port
You can get these parameters from your SIP provider or the administrator of your SIP gateway or digital switch.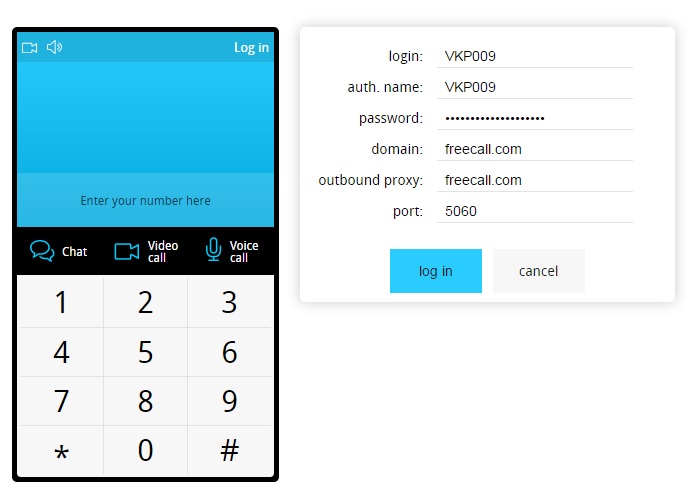 If all parameters are entered correctly, the web phone establishes connection to the SIP server, and you see a 'Log out' link in the upper right corner.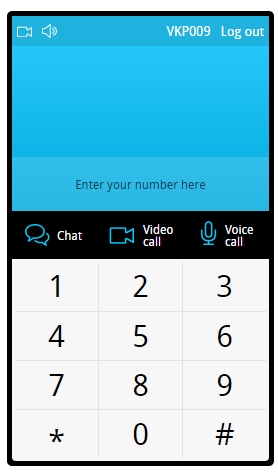 Then, you should dial the mobile phone number and click 'Voice Call' to initiate an audio call to the mobile phone. Then, when the callee picks up the phone, the web phone starts receiving and sending audio. You can start talking now.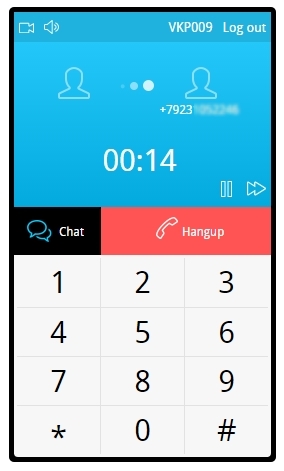 Testing of a video call from the browser to the Bria 4 software SIP phone via OpenSIPs
To test a video call, we use our own SIP gateway based on the OpenSIPs SIP server installed to a Linux system. If you have a similar SIP gateway or a digital switch, you can ask your administrator for the SIP data required for testing.
In our case, the SIP account data looks as follows: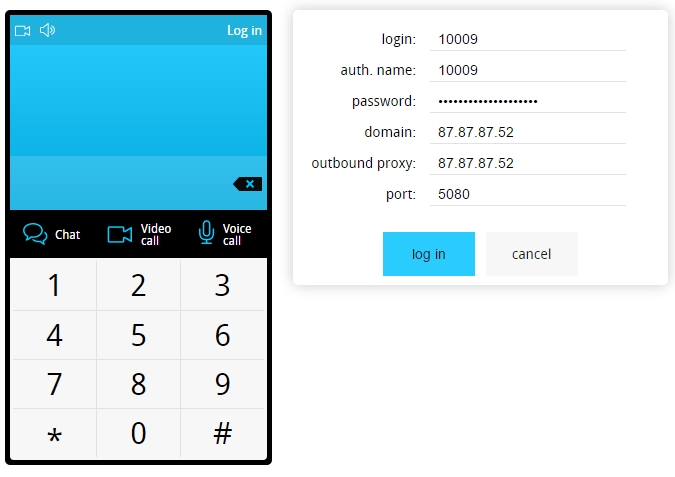 We use the 10001 account on the Bria 4 software SIP phone.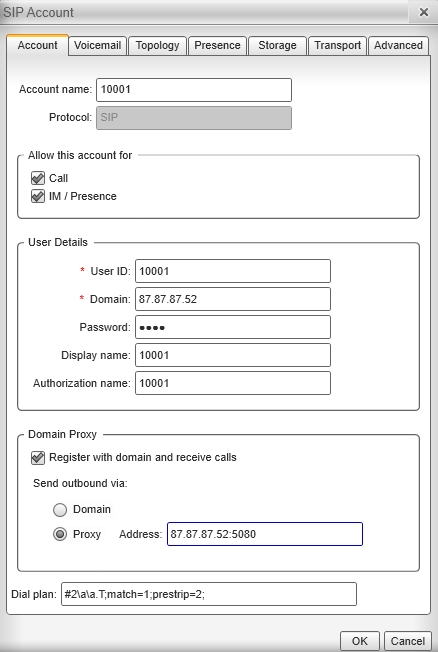 Therefore, we make a call from 10009 (web phone) to 10001 (Bria 4 softphone). Dial 10001 in the web phone and click 'Video Call' to make a video call to Bria.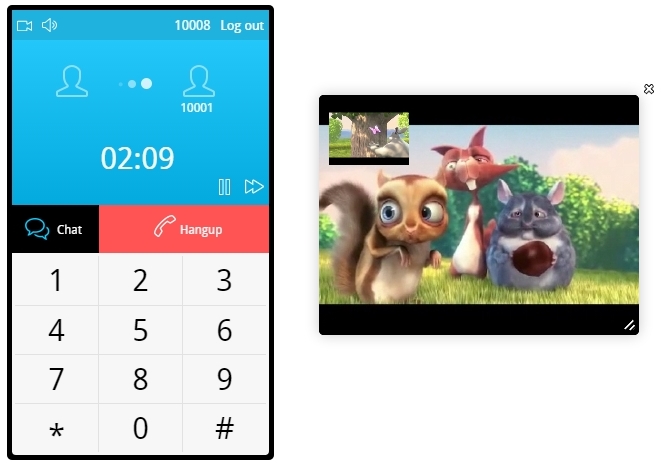 On Bria, we should accept the call by clicking 'Answer with video'. As a result, we receive a two directional video call.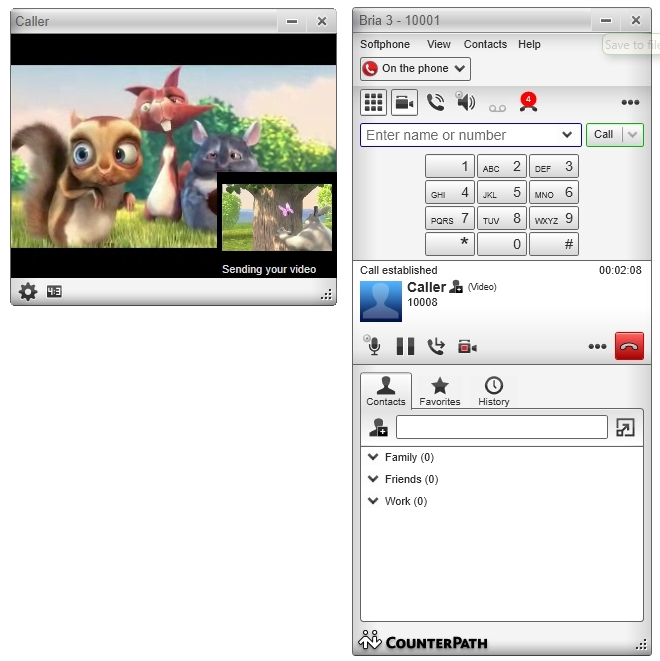 The web phone can be embedded to any page on your website or project to direct browser calls from SIP and GSM phone through your SIP provider or digital switch. For more information, please visit the Embedding section.
Download Web Call Server 5
System requirements: Linux x86_64, 1 core CPU, 1 Gb RAM, Java
Installation:
wget https://flashphoner.com/download-wcs5-server.tar.gz
Unpack and install using 'install.sh'
Launch server using command 'service webcallserver start'
Open the web interface https://host:8888 and activate your license
If you are using Amazon EC2, you don't need to download anything.
Web Call Server 5 - Trial
The 30-days license is provided once for a person or organization. Please use your corporate email.