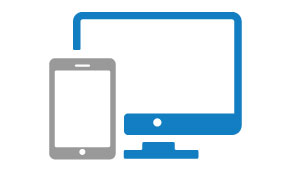 Testing of RTMP broadcasting from a video capture device or software to browsers
To test broadcasting, we use the Wirecast RTMP coder that allows sending an RTMP stream to the server in the H.264+AAC format. Then, we connect to the server and play this video stream in the Google Chrome browser
Sending an RTMP video stream in the H.264+AAC format from the Wirecast coder
Wirecast's trial available for download looks as follows by default: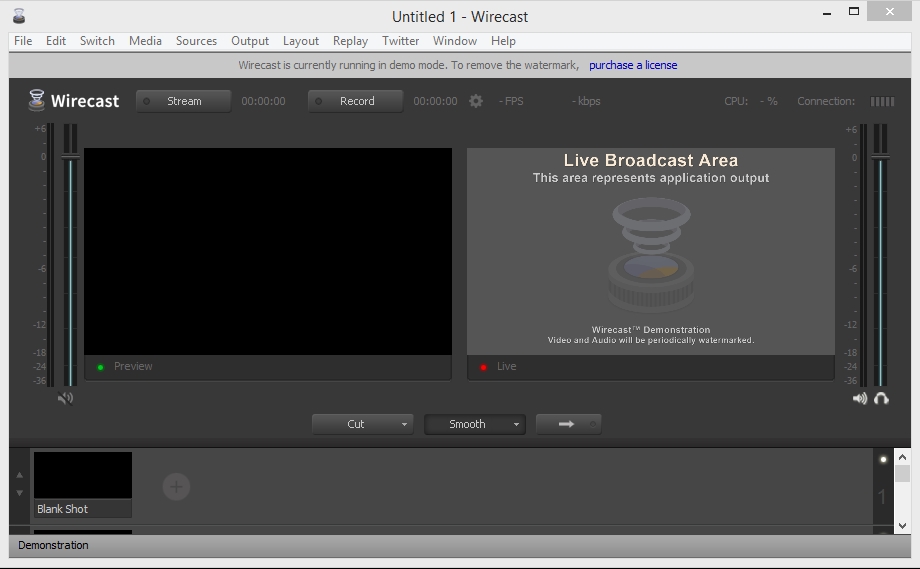 Our next step is to open a video clip from the file. This video will be converted to an RTMP stream.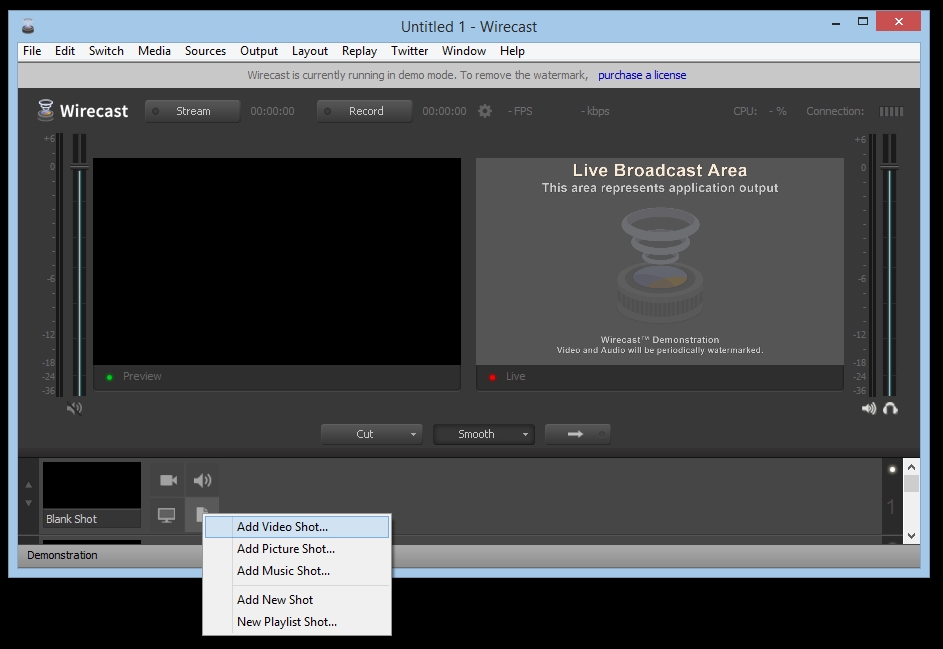 Then, we configure encoding settings in the Output / Output Settings menu. As a destination we specify the RTMP address of Web Call Server: rtmp://wcs5-us.flashphoner.com:1935/live. As a video stream name we just set 'stream1'. These two 'coordinates' are enough for the RTMP protocol to play this stream.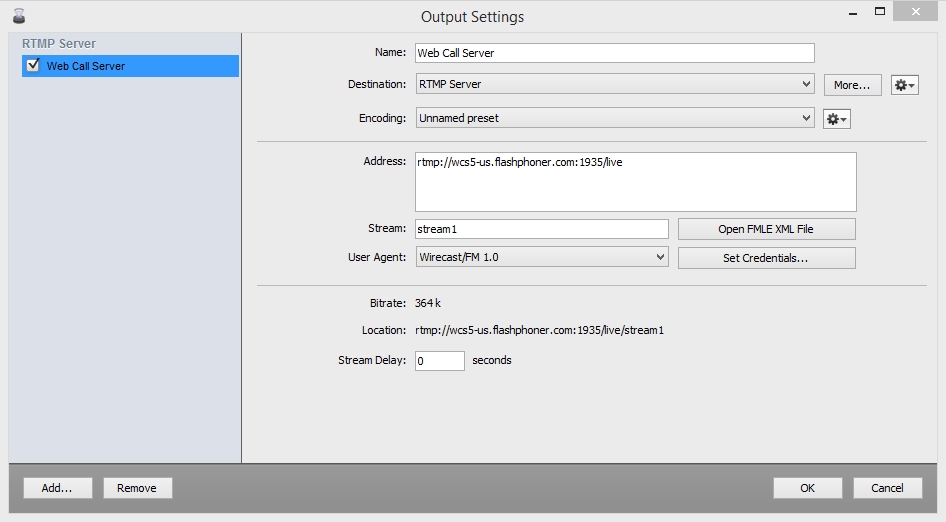 Clicking on the gear next to the Encoding field allows to configure video stream encoding. Here you can specify various parameters including resolution, bitrate, key frame interval, quality, H.264 video profile as well as settings of the AAC audio codec.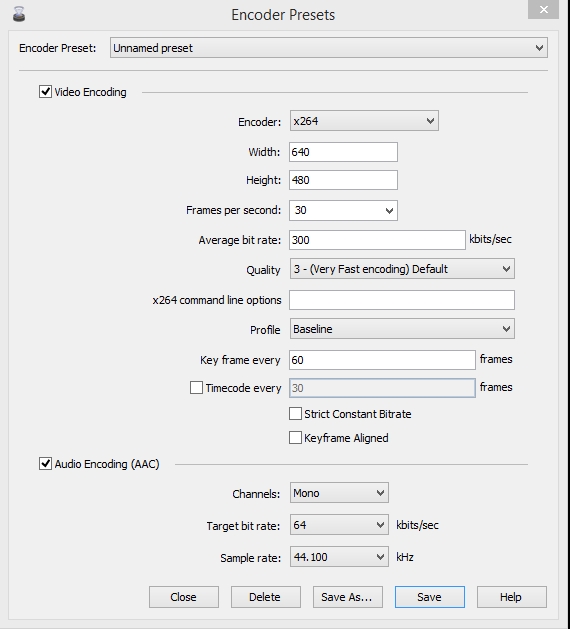 After all required settings are set, click 'Stream' to start broadcasting of the RTMP video stream to Web Call Server. The green indicator in the upper right corner confirms that connection is established and RTMP broadcasting is in progress.
To see the result of video capturing, click the arrow as shown on the screenshot.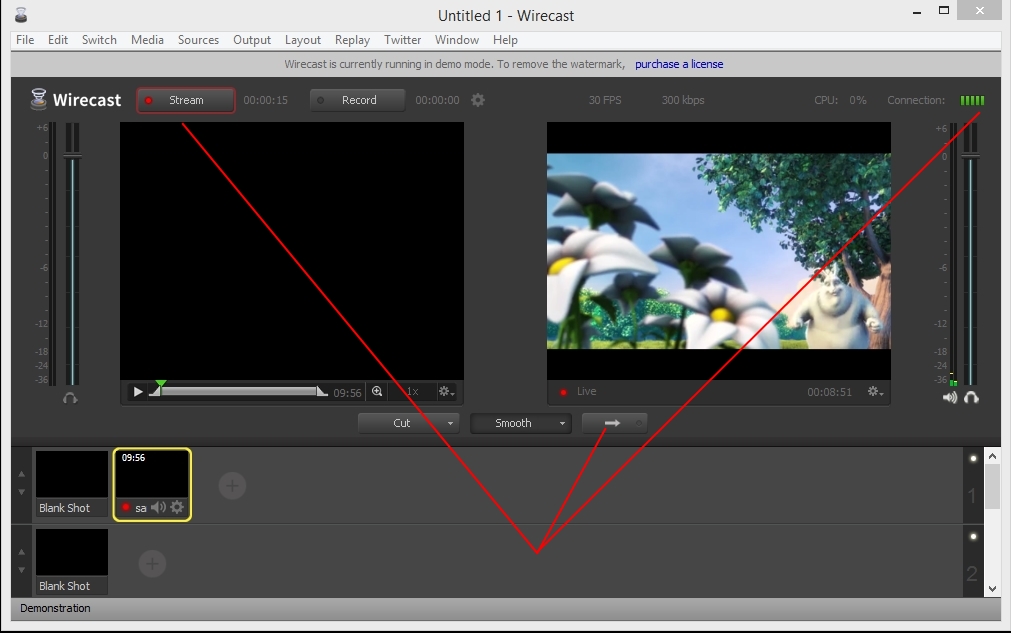 Playing the sent RTMP video stream in the Google Chrome browser via the WebRTC technology
To play the video stream we use the demo server of Web Call Server 5 at https://wcs5-us.flashphoner.com:8888, the Demo / Streaming Min section.
Now we need to establish connection to the server by clicking the 'Connect' button. Then, when the connection is established, enter the name of the video stream to the 'Play' field and click the 'Start' button to play. The name of the video stream here should be the same as the name specified in Wirecast in the beginning.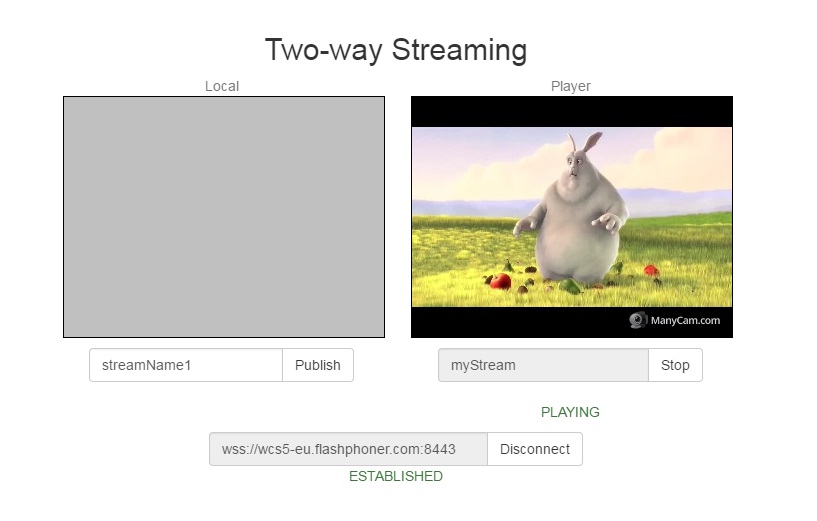 As a result, we have successfully played an RTMP video stream from Wirecast to Google Chrome. Chrome by default uses the WebRTC technology that doesn't require installing any plugins or third-party software.
To add a player capable of playing an RTMP broadcast to your web page, please see the Embedding section
Live video of testing RTMP broadcasting from Wirecast coder to Google Chrome browser
Download Web Call Server 5
System requirements: Linux x86_64, 1 core CPU, 1 Gb RAM, Java
Installation:
wget https://flashphoner.com/download-wcs5-server.tar.gz
Unpack and install using 'install.sh'
Launch server using command 'service webcallserver start'
Open the web interface https://host:8888 and activate your license
If you are using Amazon EC2, you don't need to download anything.
Web Call Server 5 - Trial
The 30-days license is provided once for a person or organization. Please use your corporate email.